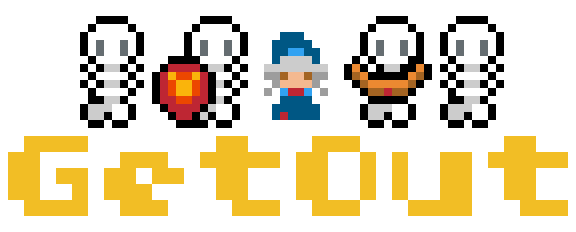 Get Out of the Dungeon
Made for GMTK Game Jame 2021
Theme : Joined Together
You are trapped in a dungeon and you have the power to control mob's minds. try to solve puzzles by entering mob's minds to get out of the dungeon.
Controls :
- Move [Arrow]
- Possess [Z]
- Cancel Possess [L]
- Shoot [X]
- Restart level [R]
Game by Muhammad Fauzan
Comments
Log in with itch.io to leave a comment.
Nice game, btw can i have your email? i want to ask about your game!:)
Interesting concept. I wish controls be simplified though.
Thanks for playing.
by the way may i know how "simplified" you mean?
For me, it was just difficult to use "j", "k", "l" keys, but I don't have better solution to offer.
Fun game, really like the mechanic. Though movement feels a bit off (takes some getting used to) when pressing both left/right and up/down.